Golly, isn't the time going fast? These monthly family portraits seem to come around so quickly; I was totally unprepared again this month and so I had to take these indoors which was causing me some trouble with lighting.
This month Rosalie has been enjoying her new bedroom and moving into her big girl bed, and mummy and daddy have been loving the fact that it only took a few nights to get her settled and so we haven't had to suffer any sleep deprivation!
We have all been enjoying some chilly, blustery walks, getting muddy and jumping in puddles. We've visited some new National Trust places, and took Rosalie to see her Great Great Aunty.
I've asked Santa for a remote for my camera, so hopefully, if I've been good, I might get one and maybe you'll see an improvement in my family portraits…
Have a fabulously festive month ahead!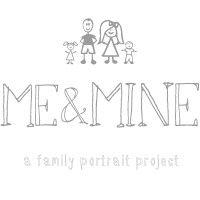 .